Part-time GBA (HK-SZ) MBA
October 17, 2023
2023-11-28 9:25
Part-time GBA (HK-SZ) MBA
Part-time GBA (HK-SZ) MBA
Part-time GBA (HK-SZ) MBA Advantages
The part-time GBA-Oriented MBA is offered in a structure of 4 days (2 weekends) every 5 weeks, which applies to core and elective courses.
Except for students who choose to study weekend mode electives in Hong Kong, for which the courses are offered on a modular basis,
with each module lasting about 5 weeks.
An incomparable mix of study – Courses are taught in both Shenzhen and Hong Kong campuses.
Courses are held at prime city-center locations – Admiralty Town Centre in Hong Kong and Futian CBD in Shenzhen.
Classes are based on a fortnightly schedule, Saturday and Sunday (9:30 a.m. to 6:30 p.m.)
Example: 2 weekends per 5-week module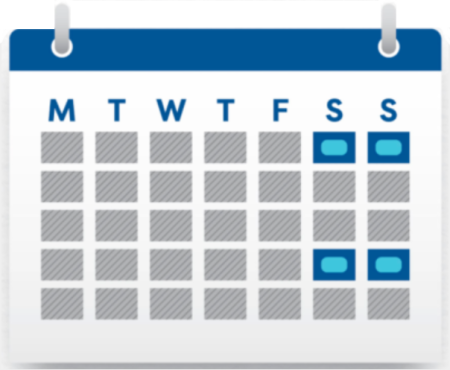 The part-time GBA (HK-SZ) MBA at HKU is designed to help you comprehend, manage, and capitalise on the region's dynamic and rapidly evolving business environment while providing maximum flexibility of work-study balance between Shenzhen and Hong Kong throughout the 2-year programme.
Programme Structure
Programme Highlights
Core Courses
Elective Courses
Case-Based Approach
Experiential Learning
Programme Structure
A series of Executive Development Workshops that spread across the first academic year have been created to encourage the students to fully engage in a unique learning experience while sharpening their soft skills
FIRST YEAR - Sept - Oct

Orientation and Induction Programme
Orientation Programme
Induction Events
Two Executive Development Workshops will be conducted to enhance your soft skill: (1) Business Communication and Presentation skills, and, (2) High Performing Teams and Collaborations
Oct - Dec

Foundation Core Courses
Covering Accounting and Economics
Jan – End-May

Functional Core Courses
Covering Marketing, Finance and Business Ethics
SECOND YEAR - Sep - Dec

Strategic Core Courses
Covering Strategy, China and Global Economy, and Capstone project
Take elective courses that choose from a pool of MBA electives or, electives offered by other taught master programmes of the Faculty
Programme Highlights
Core Courses
Elective Courses
Case-Based Approach
Experiential Learning